The National Art School in Darlinghurst, an inner-eastern suburb of Sydney, needed to enlarge and upgrade its security checkpoint to house new security and communications systems operated by on-site security staff. Situated at the former Darlinghurst Gaol, heritage listing called for the new movable office pod to 'touch the earth lightly' and not interfere with the existing structural environment.
For the licensed builder introduced by Backyard Pods, Stefan, the job included dismantling and disposing of the former guardhouse which had been 'standing room only' for staff. The new, larger security office needed to be movable in case future relocation would be required. The skids available from Backyard Pods answered this need, skids being used instead of foundation piers where more permanent structures are not suitable or permissible.
The order from Backyard Pods for this movable office pod build included the basic pod kit, skids, two awning-style windows for plenty of cross-ventilation, and a sliding entry door – all double-glazed for improved energy efficiency and greater year-round comfort for the occupants.
The National Art School placed its order with Backyard Pods on 14 June 2019 and delivery was completed on 19 July 2019.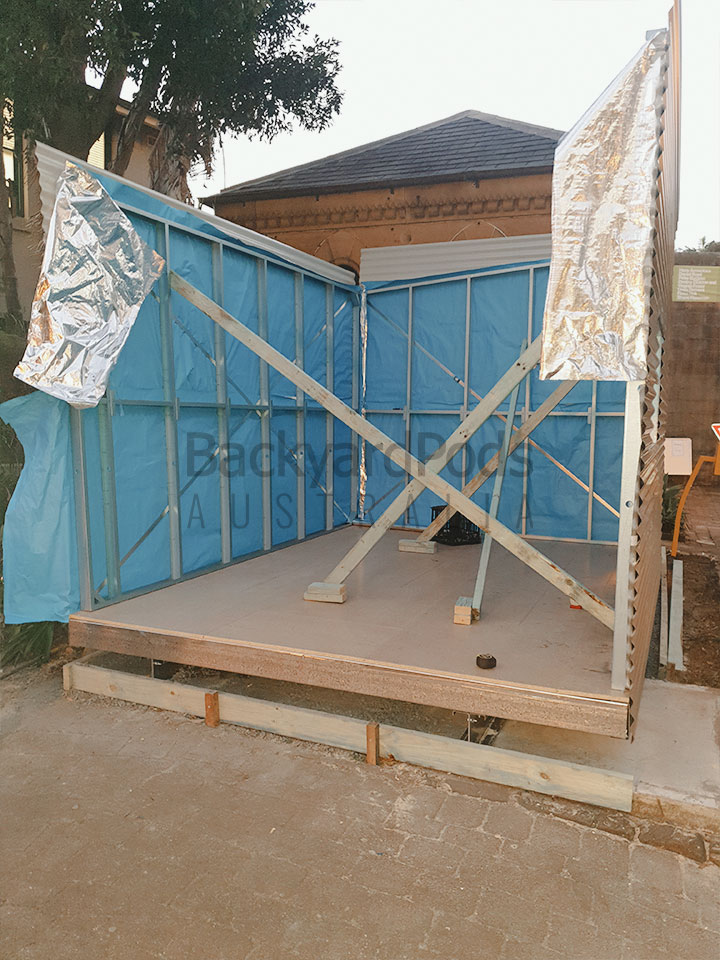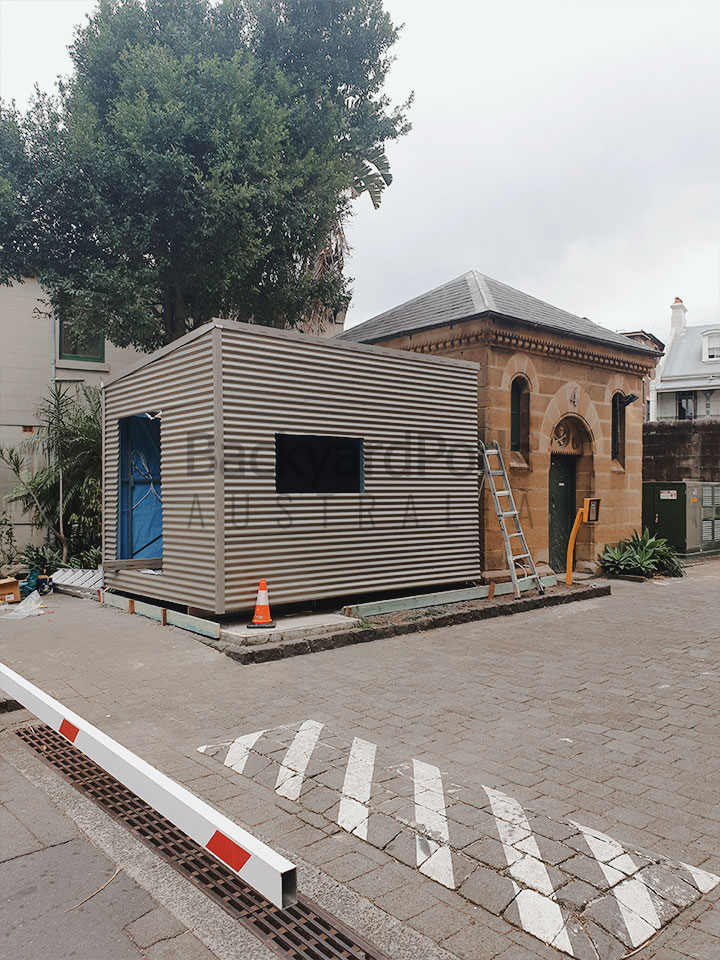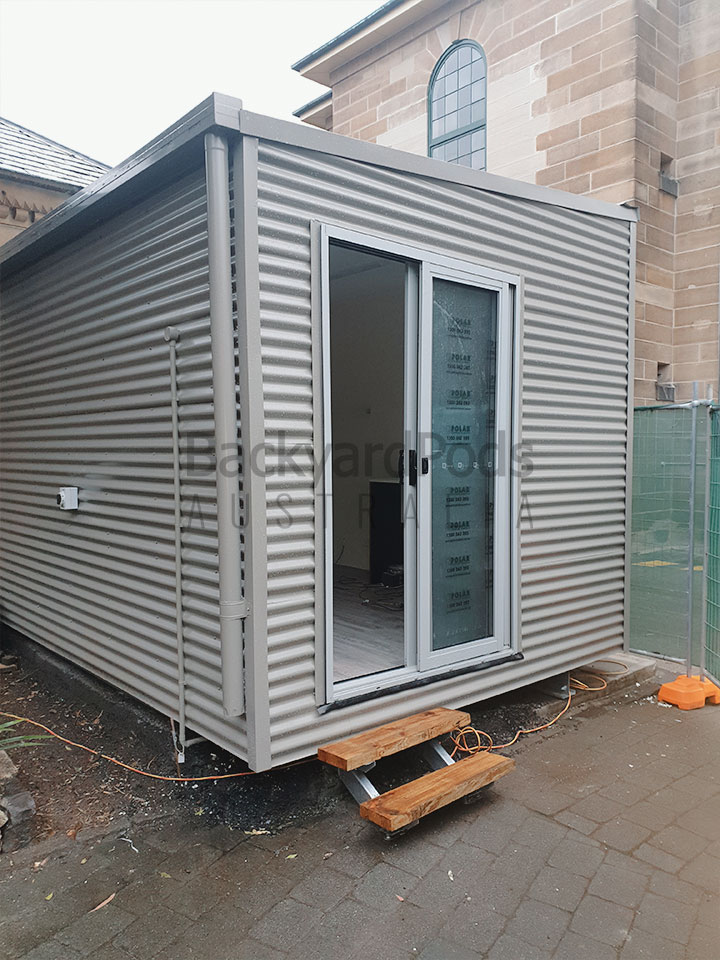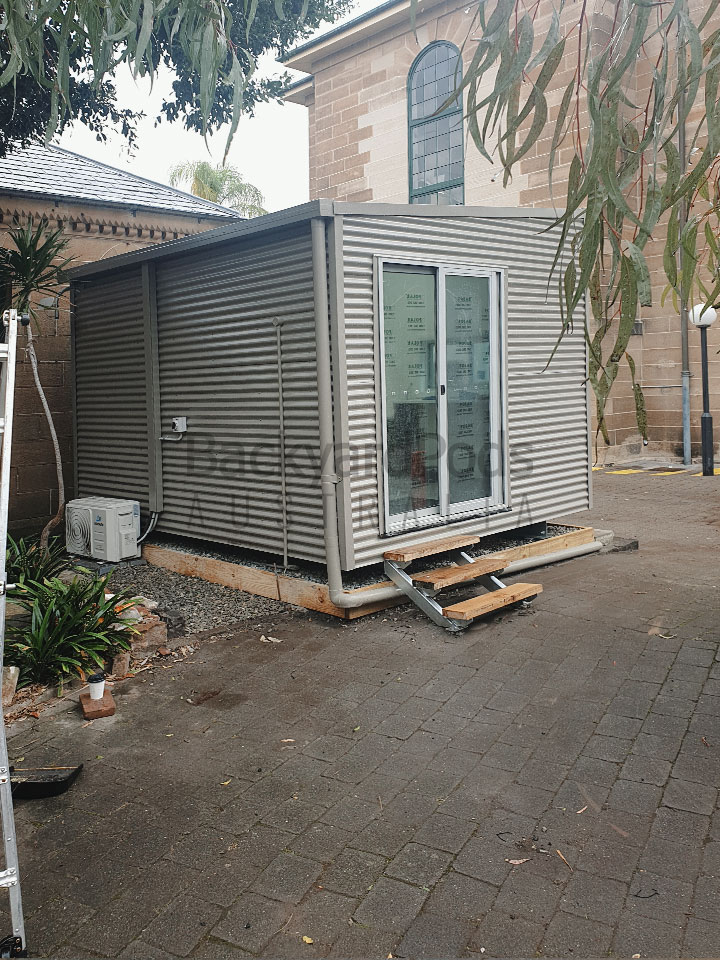 3m x 4m Basic Pod Kit on Skids
Windows/Door Support lintels 5LM
2 of 600h x 1200w Double Glazed Awning Windows
1 of 2145h x 1410w Double Glazed Sliding Door
Installation to Lock Up Approx.
Installation was carried out by the suggested Sydney installer; Stefan of 'So-Called Property Maintenance Group'.
All Trades for Building and Property Maintenance 
*Internal Lining (Gyprock), painting, lighting, electrical, extensive data cabling, floor coverings and fit out – all additional $ TBA