The wonderful White Chapel function centre at Kalbar, in Queensland's beautiful Scenic Rim region, needed a cost-effective and relocatable small building to use for extra storage and preparation space at their operations on the site of an historic former Church.
One of the key factors in choosing a solution was that it needed to be relocatable. As in many commercial tenancy situations, portability is needed as an option in case the lease is not renewed at some time in the future and new premises need to be found.
With White Chapel being a popular commercial venue and catering service for weddings and other functions, the new building would have to comply with various regulations and be totally vermin proof. Toying with ideas, plans and options the decision-making committee consulted with Backyard Pods and settled on a 2.5 x 3m basic pod kit in Night Sky (near-black), with one window above the work bench and a standard-sized hinged door.
Installation for this movable backyard studio would be challenged by site access conditions with the pod to be located in a tight space between the existing cool room and fences. Also, the hours available for construction would be limited by the frequency of functions at White Chapel as normal operations would continue throughout the project.
Installation was carried out by an installer who serviced the area, Mike of Mike4Decks, a licensed tradesman. The order was placed on with Backyard Pods on 14 February 2018 and delivered to the site, ready for installation of the movable backyard studio, on 21 March 2018. Thanks to White Chapel and Mike for sharing details and project images to help other people needing a small relocatable building for commercial or industrial purposes.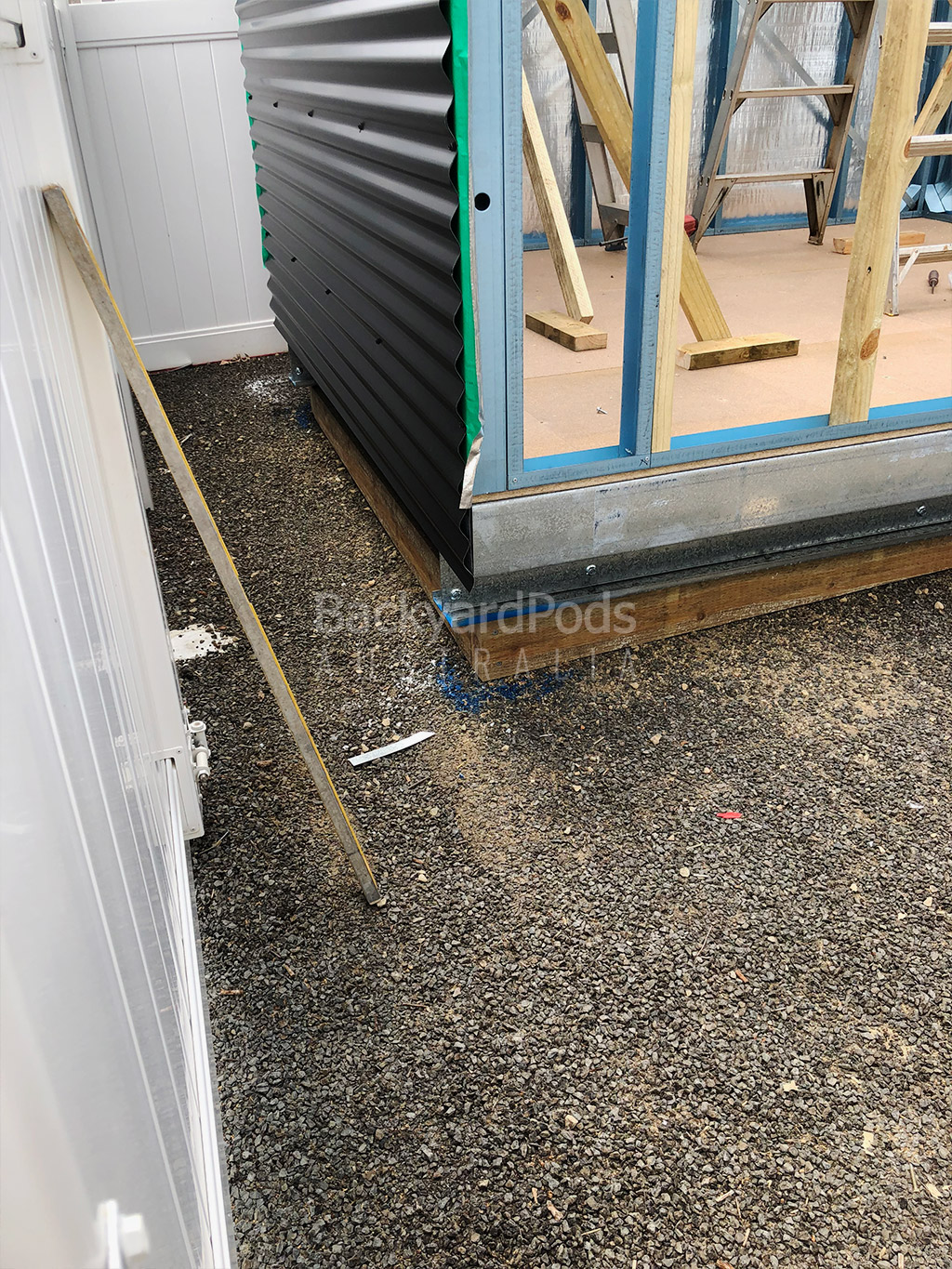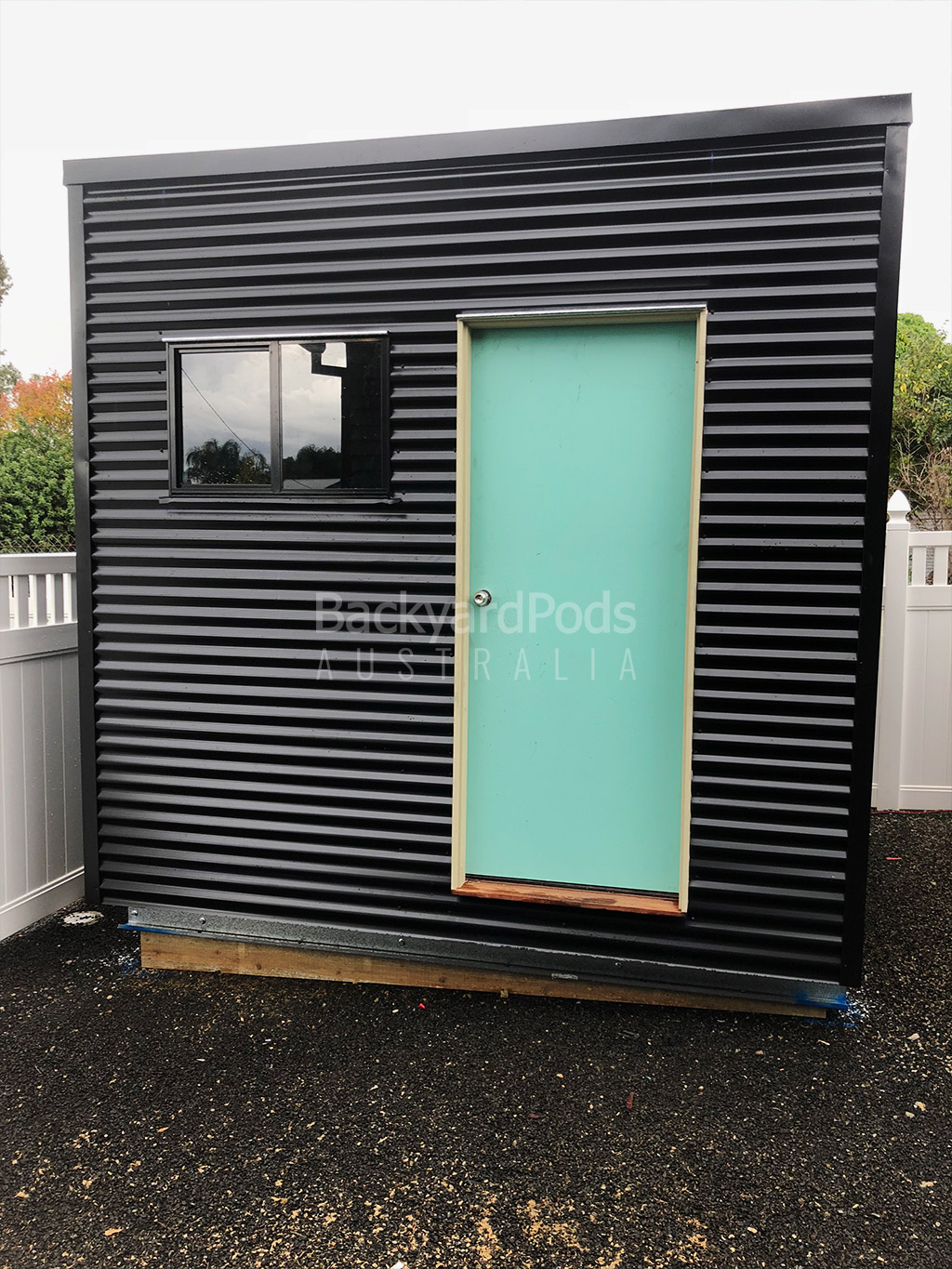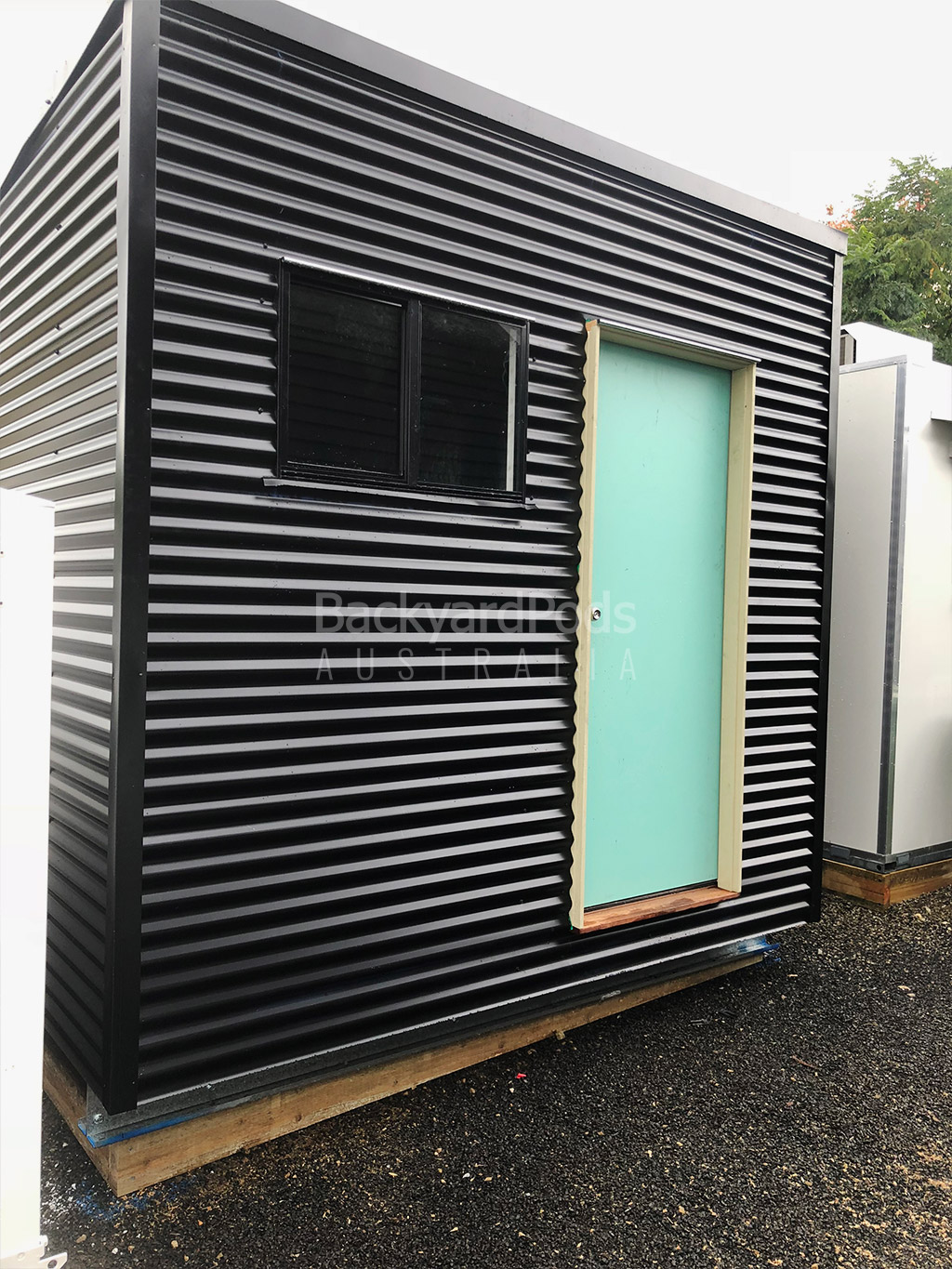 2.5m x 4m Backyard Pod Kit on Skids
Support lintels for window and door 2LM
Colour: ColorBond® Night Sky
Openings for 1200w x 600h double-glazed awning-style window 2145h x 870w plus solid timber door (window and door sourced locally by customer at additional cost)
Installation to lock-up stage approx.
** Extras: window, door, internal lining (Gyprock), painting, lighting, electrical and plumbing connections, floor coverings and fit out.
Interested in a small backyard pod like this one for storage, office, hobby or business purposes?