Mark needed a  Basic Backyard Pod Kit 3m x 6m in 'Colorbond® Wallaby' (grey) delivered ASAP for an urgent DIY 'storage shed' project in Toongabbie, Sydney. He placed an order and by 11 January 2018, his deposit had been received. On 7 February 2018, his pod kit was delivered at midday and straight away Mark started his project, with help from some friends.
Every day Mark has been sending us pics and an update on his progress:
DAY 1 – Delivery at 12pm. Moved the materials to the back of yard. Assembled floor frame and dug holes for piers (images #1 and #2 below).
DAY 2 – Set piers in concrete. 39-degree day great for setting concrete but made hot work! Attached floor frame to piers, laid the yellow-tongue flooring (image #3 below).
DAY 3 – With two extra helpers today, all frames ready for sheeting and erecting tomorrow (image #4 below).
DAY 4 – With an average of four extra people helping, completed three full sides, one side frame, and part of the roof frame (images #1 and #2 below).
DAY 5 – Completed to lock-up stage with doors installed (bought by Mark separately) – now only the gutters and flashing to go. About the doors, Mark said: "How great are these steel doors and steel-framed security door with 4 hinges and 7 locking points, all the way from China." We love to see how people customise their pods. (See close-up of doors, image #3 below).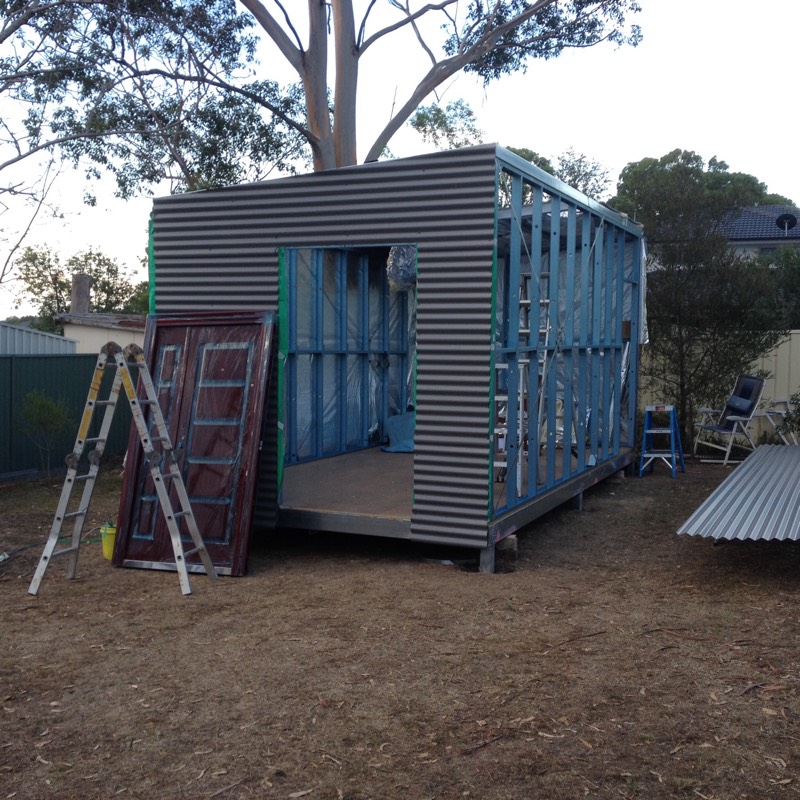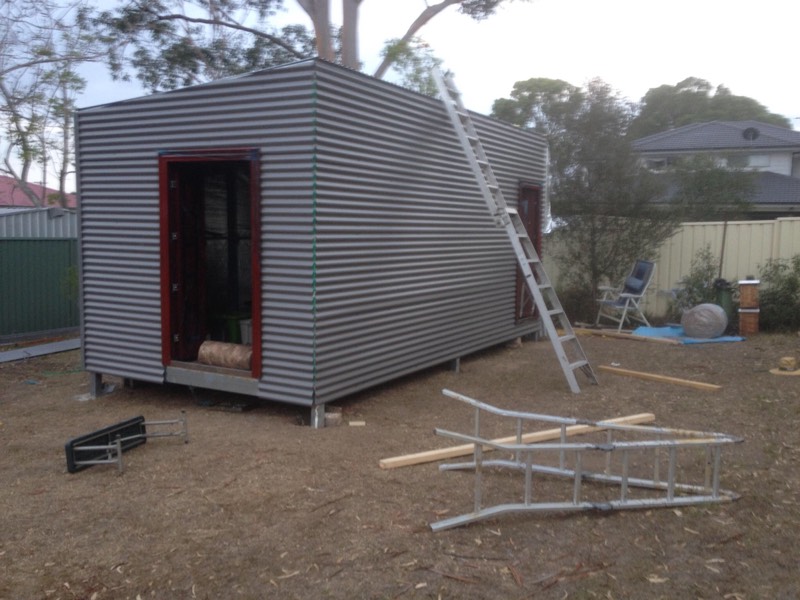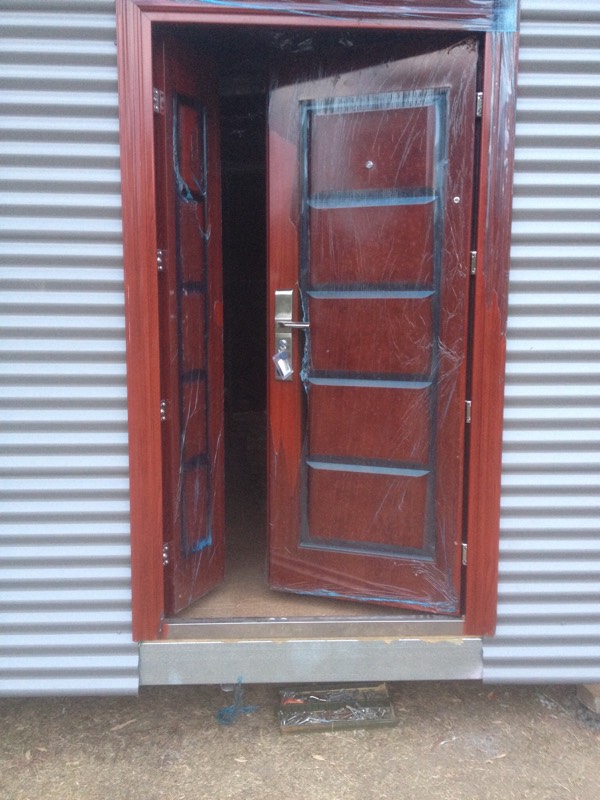 DAY 6 – Mark's new storage shed is complete with his DIY backyard pod kit fully assembled. The added steel-framed security doors look great. With additional solar-powered lights and exhaust fan, and shelving, Mark's pod is not just great for storage but for enjoyment as a spacious workshop and personalised 'man-cave'. Mark says: "Thanks to everyone who helped." We say: "Congratulations to Mark (and friends) on a great DIY project."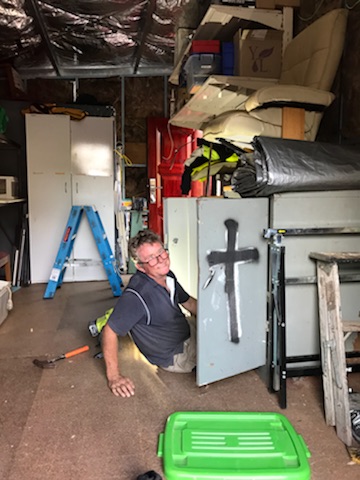 3m x 6m Backyard Pod kit in Colorbond® 'Wallaby' with standard Zincalume® skillion roof plus 6x standard 600mm foundation piers
Delivery of flat-pack Backyard Pod kit via crane-truck to site address in Toongabbie (Sydney metro area)
SOURCED SEPARATELY BY OWNER
ESTIMATED BASIC COST TO LOCK-UP STAGE
DIY project – materials cost only