Our customer needed a budget granny flat so an elderly mother could be cared for close to the family home, whilst still maintaining her independence and privacy. The list of needs included a spacious bathroom with plenty of storage for linen and towels. A queen-sized bedroom, with ample wardrobe space, and an open plan living/dining with kitchenette, where she could entertain her 2 grandchildren. The width of the structure was restricted by the space available on the property between the house and the boundary, they turned to the help of Backyard Pods online 3D planner, and soon established they would need a 3m x 10m Basic Backyard Pod Kit to fit everything in comfortably. Emphasis was placed on wheelchair access, should that need ever arise. The space also needed to meet with Blue Care OH&S requirements.
After receiving the green light from council, an installer servicing Brisbane attended to do a site inspection and provide a quote (Mike of Mike4Decks). Some extra work was involved to remove and dispose existing cracked concrete slab and drill the holes ready for the pier foundations. The budget granny flat needed to extend in an easy flow to the outside for the occupant to enjoy in the warm Queensland climate. Mike's business 'Mike4Decks' built from scratch a deck to wrap around the Pod connecting it to the main house, even wrapped around a mature Morten Bay Fig and created a shaded sitting area. The order was placed with Backyard Pods on 22 January 2018 and delivered 13 March 2018.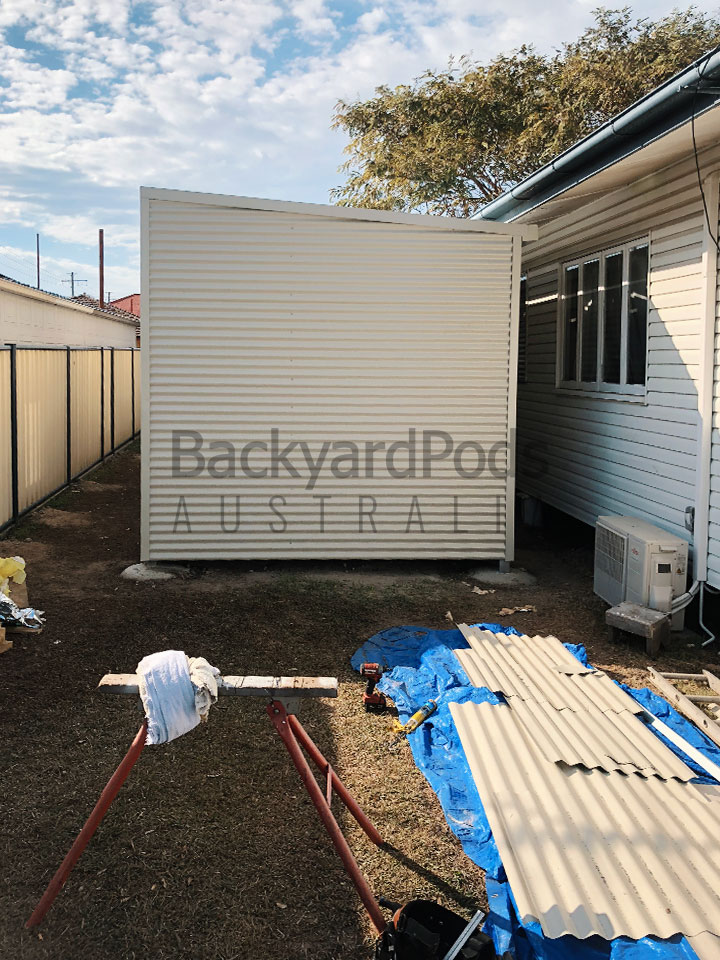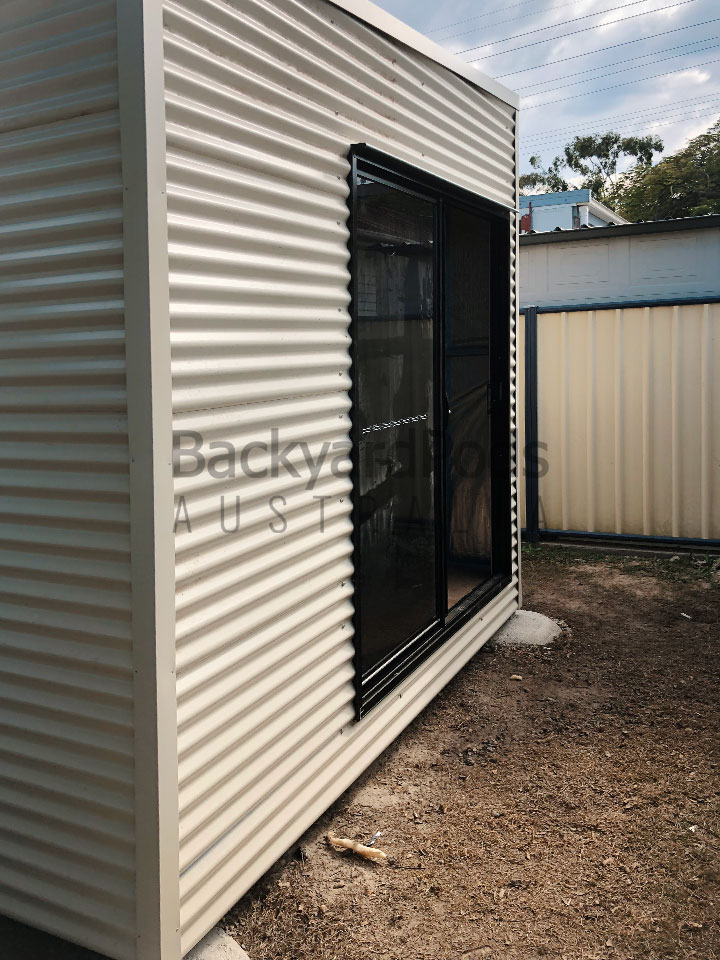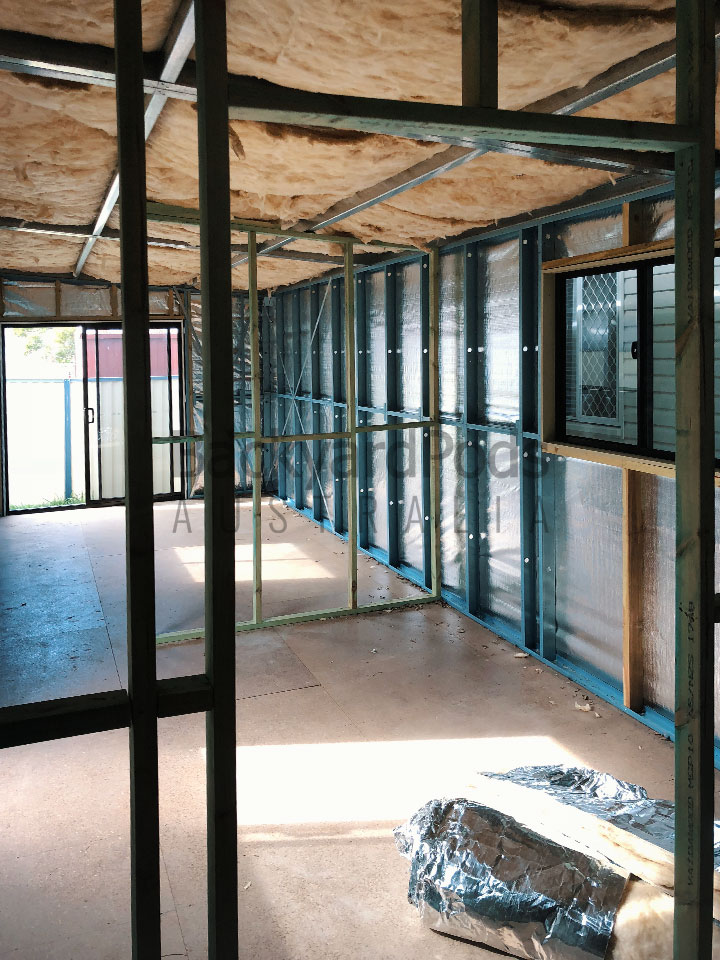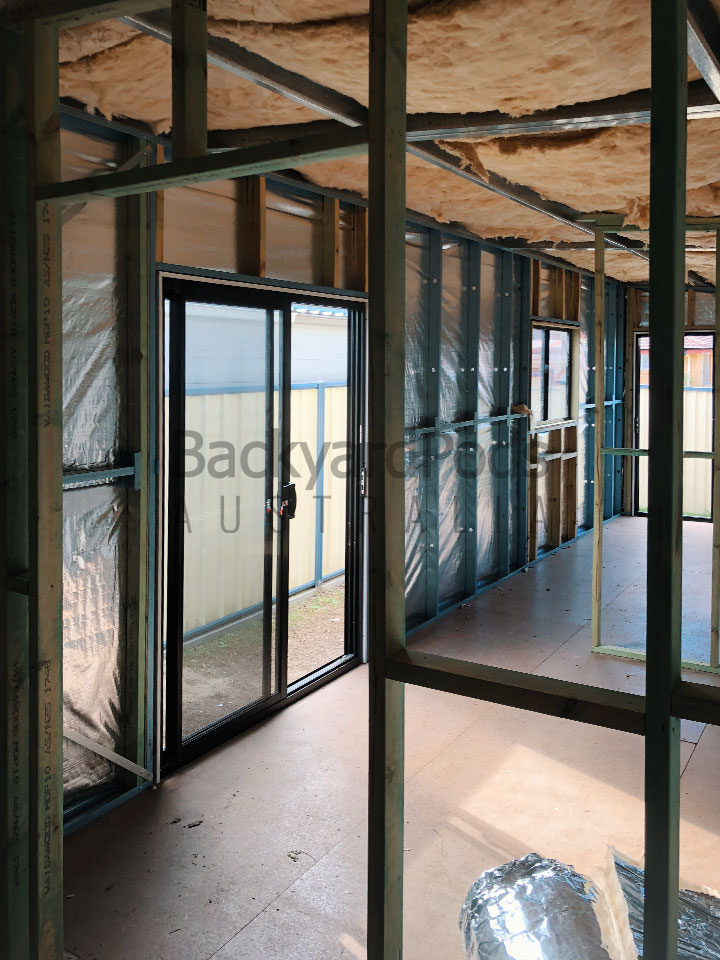 3m x 10m Basic Pod Kit on Piers
Windows/Door Support lintels 5LM
Colour: ColorBond® Evening Haze
Excavation and Foundations Approx.
Installation to Lock Up Approx.
Installation was undertaken by Gold Coast based Mike 4 Decks, contact us for an introduction >> https://backyardpods.wufoo.com/forms/m2bdzra0b4wkdo/
*Internal Lining (Gyprock), painting, lighting, electrical, plumbing connections, floor coverings and fit out – all additional $ TBA